In June, 2021 we, Asada Corporation celebrated our 80th Anniversary.
Asada was founded in 1941 in Japan.
We will continue to supply reliable products to our customers around the world as a manufacturer.

Our thought for the 80th anniversary logo and sound logo
Celebrating our 80th anniversary, we created an anniversary logo and a sound logo.
The anniversary logo is based on the motif of "Threading Machine" which is synonymous for Asada.
In the sound logo, we put our thought to create the world with Asada products.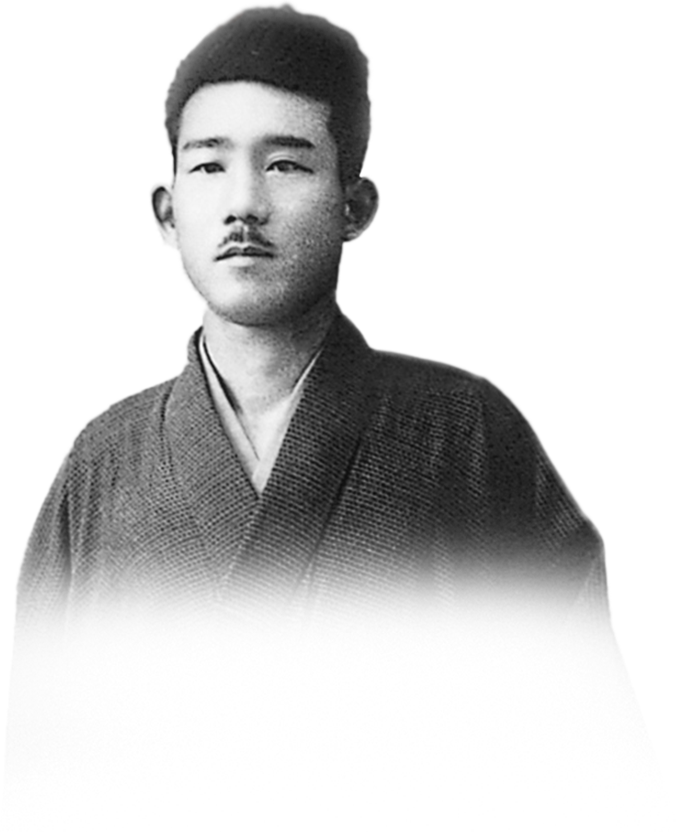 "Production, Sales and Repair of Various Machines"
In 1941, Suekichi Asada, the founder of Asada held up.
That was full of his confident and commitment to make any machine.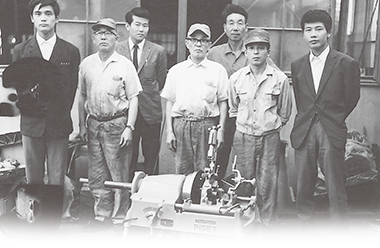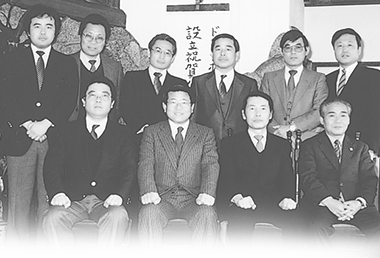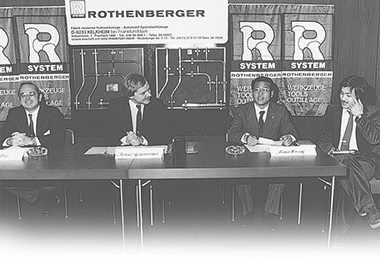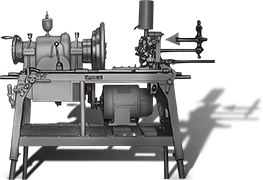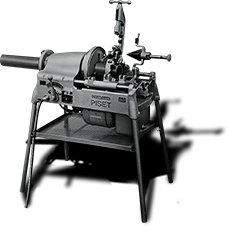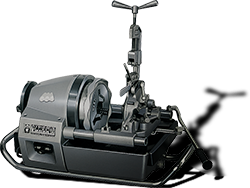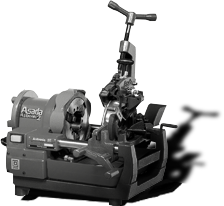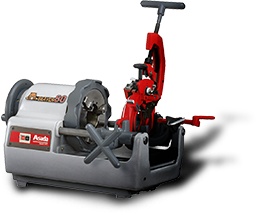 VISION
Strategy and Vision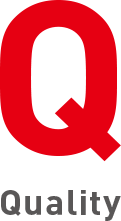 Pursue not only product quality but also human resource development and corporate culture that are loved and trusted by customers and local communities.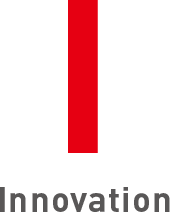 Continue to challenge new technologies and new fields.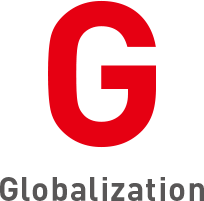 Respond the worldwide demands and work on a global stage with a global perspective.
INTERVIEW
Thought of employees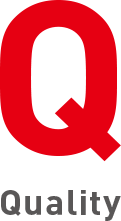 Keep on producing products that are loved for a long time with the advanced design and production technologies.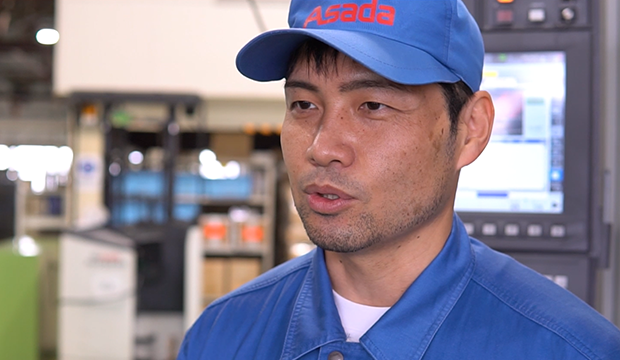 QUALITY ASSURANCE DEPARTMENT
Seiji Nishi
I believe that quality assurance at Asada is a job to continue to prove that not only our products perform well but also they can be used safely first.
I will make efforts to deliver only the products to the markets, which clear our standards for high quality by carrying out inspections and verifications in every detail.
I am in charge of repair at the CS section. I consider the staffs who repair machines of various ages and types as "doctor of Asada", and the products needed to be repaired as the "patients".
I am repairing products, considering the end-user of the products are a kind of family for them and send them back to their family as soon as possible in better condition than when it came.
I will continue to have more experiences and make efforts to repair more quickly and accurate.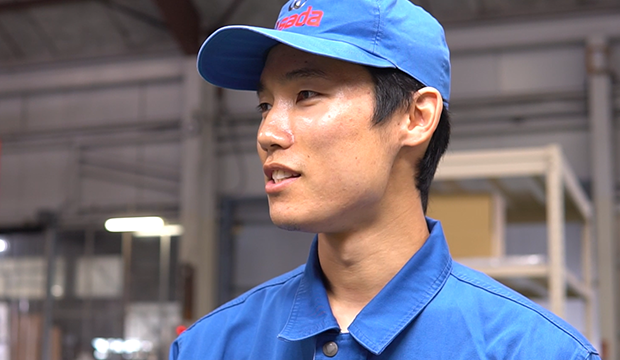 INUYAMA FACTORY CS SECTION
Yusuke Hira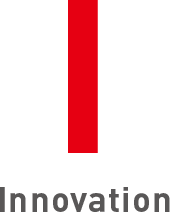 Challenge new fields required by customers with anticipating the trend of the times.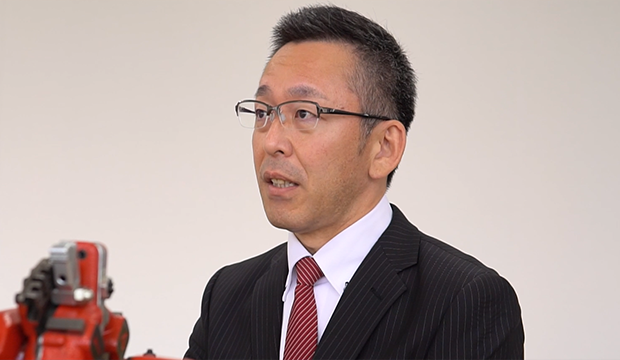 OSAKA BRANCH
Katsuhiro Ohmoto
I will find out solutions how we can help our customers first by asking them about problems they are facing at the work sites. Then, it would be great if Asada products I proposed solve the problems actually and it makes the customers happy.
I am proud to deliver Asada products to our customers, which are designed with the knowledge and technology we have built up through long experience.
As International sales representative, I would like to increase the number of customers all around the world who are satisfied to use Asada's products by delivering them to more customers in various countries and regions and enhancing after-sales service.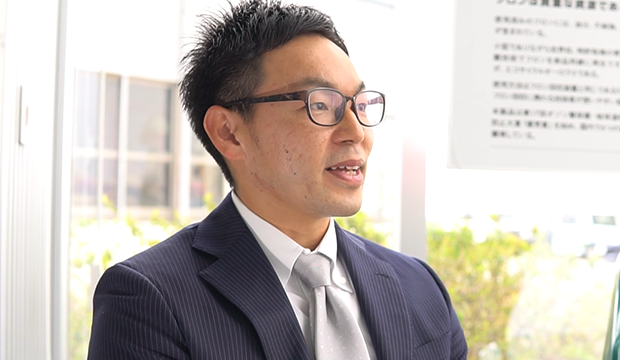 IMPORT & EXPORT DEPARTMENT
Masanori Ishigami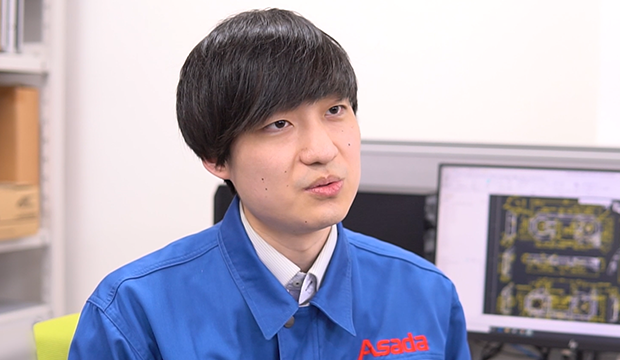 R&D DEPARTMENT
Takumi Kaneta
I always ask myself what good manufacturing is. The 80 years, which is same period of Asada's history, have created many products that are necessary for affluence, and has also led to unnecessary value-added competition and rapid commoditization.
Because we are in an age products overflow and we have to select from them, I would like to develop Asada products which can spread unconsciously and existences can be perceived as natural for our customers.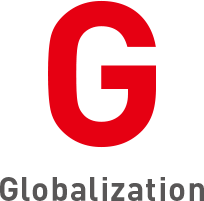 Develop products that can solve the problem in countries with different environments and cultures.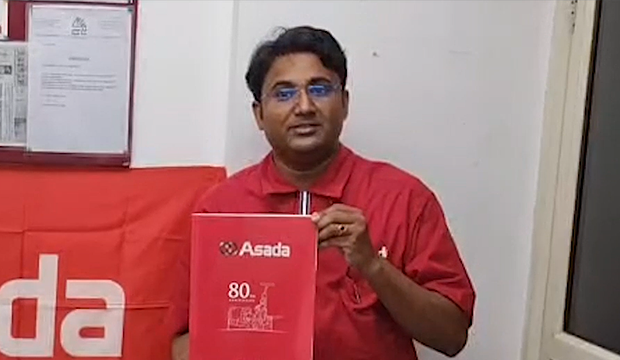 ASADA CORPORATION INDIA PRIVATE LTD.
Maneesh Vemula
Asada brand is trusted by many customers in India also. I am excited to be able to sell high quality and durable Asada products. I am pleased to hear that many customers consider Asada products to be easy-to-use and excellent. Also I am proud to hear from customers who have used it for many years that "Asada products are durable, hard to break, and have been in good condition."
It is my honor to be able to manufacture world-class high-quality machines at Asada Machinery in Thailand.
As you may know, Japanese quality products are produced by pursuing quality in all processes, including design, manufacturing, delivery, and after-sales service.
I am very pleased that the machines we manufactured are being used all over the world, and I will listen to our customers' requests more sincerely than ever before and make efforts to satisfy more customers.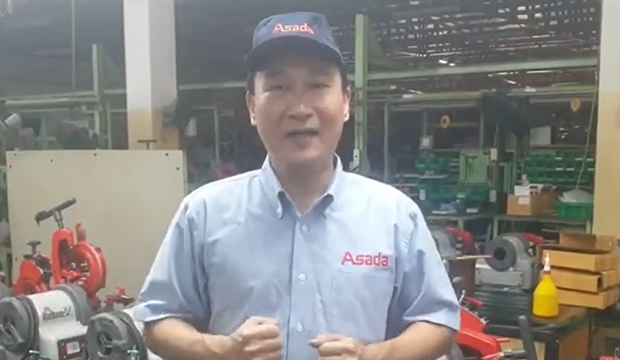 ASADA MACHINERY CO.,LTD.
Prapon Chintanapornwong